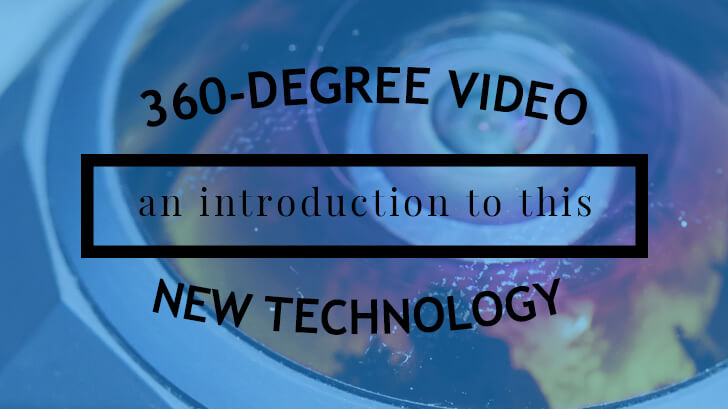 In the past few years, there have been great improvements in the world of video production. It is now easier and cheaper to create stunning videos, but that's not all. There have also been improvements in the technology of video production. One exciting trend that has been dominating the industry lately is the development of 360-degree video. With this new technology, you can now experience situations that make you feel like you're right there.
360-degree video is a video recording in which you can see every direction at the same time.
The viewer even has control of the panorama and can move their device in any direction they like. In 2015, the Google Cultural Institute launched a series of 360-degree videos that feature ballet, opera, and many other performances. Since then, there has been greater penetration of these types of videos all over the Internet and social media platforms.
Soon after Google's 360-degree video debut, YouTube announced that it would be able to support these immerse videos on their platform. Around the same time, Facebook told the world that users would be able to live stream in 360 degrees. Facebook had initially used the 360-degree feature for photos only, but soon expanded their offerings to cover recorded and live videos.
Here are some additional facts about a 360-degree video that you may not know:
There are two types: monoscopic and stereoscopic. Monoscopic videos are like those on Google Street View and Facebook; you are able to move around, but there is not much depth perception. Stereoscopic videos are used with VR headsets and create 3D elements with two separate lenses.
360-degree videos can sometimes lose their quality when uploaded to sites like YouTube and Facebook. This is due to the fact that their 360 players compress video files when uploading.
These videos create a different type of video storytelling experience. Since a user is fully immersed, you have to be careful to notice every detail of the story you're trying to create.
A 360-degree video benefits your business in a lot of ways. You can feature a Q&A with the president of your company that lets users feel like they're in the room also. You can record an event sneak peek to let viewers get a look at your new development. The options are endless.
At Video for Business, we can help you create one of these videos that are becoming more popular by the day. Check out our portfolio to see some of the videos we've created for our satisfied clients. If you'd like to learn more, contact us today to set up a consultation!